OILFOIL
™
 series agitators are designed specifically for processing and storage of edible oils and bio-fuels. OILFOIL meets the standard requirements of the edible oil industry and is suitable for processing a range of products including vegetable oil, crude palm oil (CPO), tallow and other edible oils as well as biofuels.
Edible Oil Agitators, Configurations
With our superior agitation technology, Oilfoil™ can offer enhanced process efficiency, higher plant utilisation, major cost savings, and improved product consistency.
Oilfoil™ RTF4 and P Series
Used for storage and processing of edible oils and biofuels
OILFOIL-RTF4 suitable for low shear blending – top or side entry mounts
OILFOIL-P suitable for mixing with medium shear – top entry mount
Direct drive and gear reduced motor
Retractable agitator option for easy and safe maintenance
Various seal options (stuffing box, mechanical, lip, hydraulic)
Sanitary design option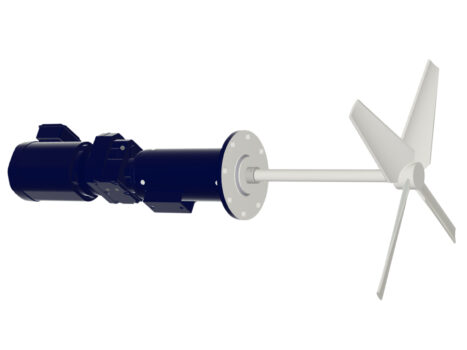 OILFOIL™ agitator is also incorporated in our Hot Cooking Oil Filtration Plant to effectively mix filter aid to the used oil before filtration using a Pressure Leaf Filter (VPLF).
---
Agitator Process Optimisation
In addition to agitator supply, we have decades of knowledge and experience in agitation process optimisation. Our experts can analyse your process and offer you cost-effective solutions to:
reduce your mix time
 reduce your power consumption
increase your tank utilisation
improve your product quality and consistency
---